Welcome to Adventure Balloons NZ!
Adventure Balloons NZ is a renowned hot air ballooning company offering exhilarating and picturesque balloon flights over the stunning landscapes of New Zealand. With a focus on delivering unforgettable experiences, they provide safe and enjoyable journeys for adventurers and sightseers alike. Their experienced team ensures a personalized and memorable adventure, allowing passengers to soar above breathtaking scenery, from majestic Southern Alps and patch work quilted Canterbury plans to captivating vistas, while experiencing the tranquility and thrill of hot air ballooning. Adventure Balloons NZ aims to create magical moments and lifelong memories for anyone seeking a unique and awe-inspiring aerial adventure over the beautiful landscapes of New Zealand.
Above you can view a video of one of our Hot Air Balloon flights we did in winter for some of the skiers of Mt Hutt near Methven.
View beautiful Wanaka from above. A once in a lifetime experience not to be...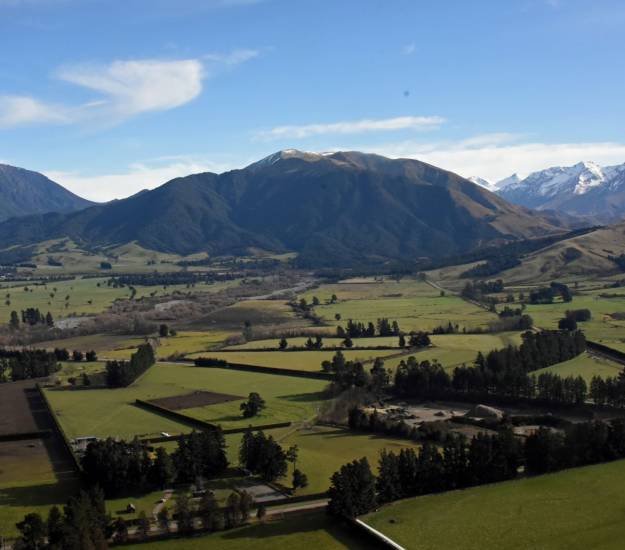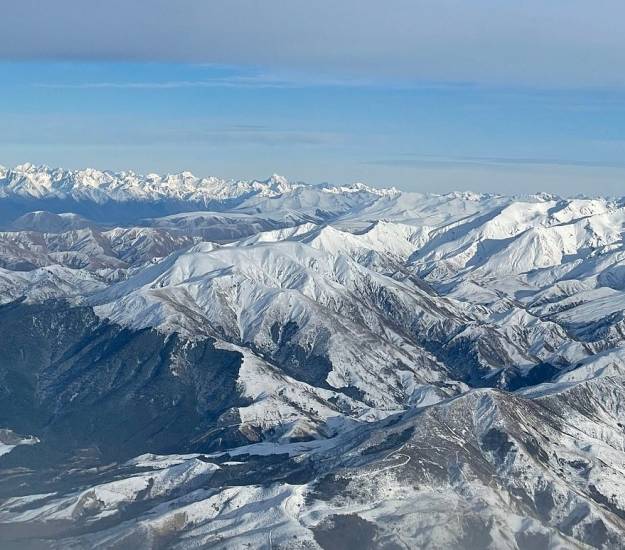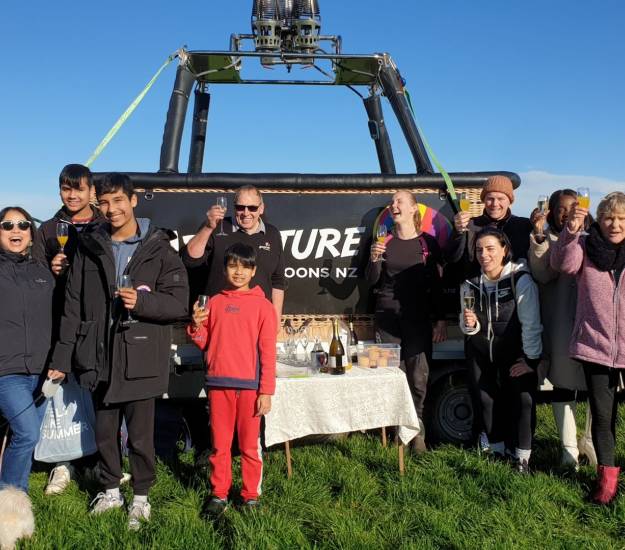 Here's what makes your flight with us so special
Panoramic views of some of the most breathtaking areas New Zealand has to offer.
4x4 transport from the Methven meeting point to the launch site and return after the flight.
Free inflight photographs taken by a camera suspended from the balloon, flight certificate and a champagne style post flight buffet in the landing paddock
What our previous guests have said
Excellent experience, early start but worth it. Helped get the balloon ready for the flight, rather than just watching. Flight smooth and serene. Bumpy
Ruth Jenkinson
Fantastic fun, very warm hospitality and super friendly service. Very experienced and knowledgeable pilot and support crew. Highly recommended company and
Raajew Singh
Amazing Experience, Loved it! Graeme is super nice and friendly!! Definitely recommend!
Mandy Ta
Absolutely fantastic
Richelle, Australia
Great experience, Spectacular view, Smooth landing, Love it!! Graeme and teams are very nice and friendly. Would recommend this activity!!
Jan Term
Great Flight, Great entertainment, great weather, Perfect Kiwi experience. Thank you!!!!!!!
Craig Baynon
Went for my first flight in a hot air balloon with Adventure Balloons. Had an amazing time with perfect weather and stunning views of Methven, Mt Hutt and the
Mark Ewington
Amazing experience, one of a life time experience, very hospitable crew, Cheers
Hassan Saleem
Smooth, entertaining, beautiful. A fantastic experience.
Ray White Rangiora
READ MORE REVIEWS