As with any air operator, we are regulated by the CAA, including our pilots and equipment which are all required to undergo annual tests.
You will receive full safety briefing from your pilot before your flight.
We will only fly if the weather conditions are suitable to ensure a safe flight, and if not suitable the flight will be cancelled. If this happens then you will have the opportunity to then reschedule your flight.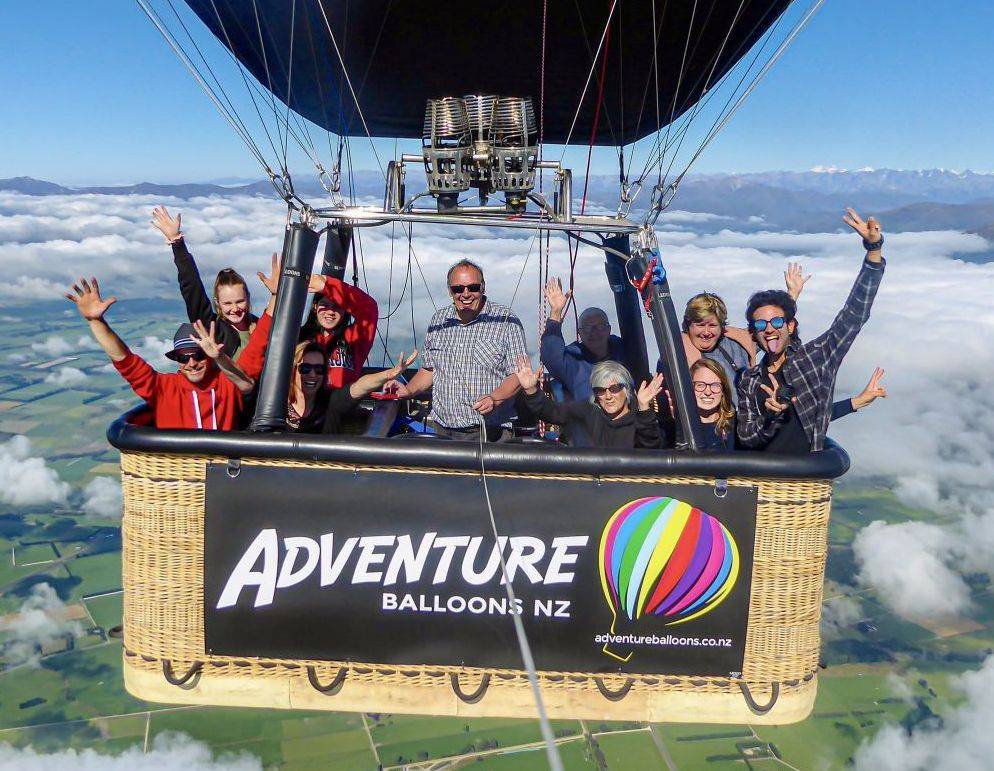 What our previous guests have said
Went for my first flight in a hot air balloon with Adventure Balloons. Had an amazing time with perfect weather and stunning views of Methven, Mt Hutt and the
Mark Ewington
Smooth, entertaining, beautiful. A fantastic experience.
Ray White Rangiora
Great experience, Spectacular view, Smooth landing, Love it!! Graeme and teams are very nice and friendly. Would recommend this activity!!
Jan Term
Great Flight, Great entertainment, great weather, Perfect Kiwi experience. Thank you!!!!!!!
Craig Baynon
It was an involved experience. We did a bit of everything. The highlight was lifting off! And then wondering where were going to land! Our pilot Graeme, was
Shelly Maree Harwood
Amazing Experience, Loved it! Graeme is super nice and friendly!! Definitely recommend!
Mandy Ta
Amazing experience, one of a life time experience, very hospitable crew, Cheers
Hassan Saleem
Fantastic fun, very warm hospitality and super friendly service. Very experienced and knowledgeable pilot and support crew. Highly recommended company and
Raajew Singh
Excellent experience, early start but worth it. Helped get the balloon ready for the flight, rather than just watching. Flight smooth and serene. Bumpy
Ruth Jenkinson
READ MORE REVIEWS